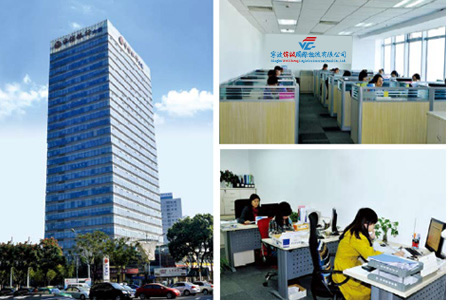 Ningbo Wei Cheng Logistics International Limited company by the Chinese Ministry of Commerce and the Ningbo Administration for Industry and Commerce approved in sea and air transport, international freight forwarding business, integrated logistics enterprises, the company to "quality first, reputation-based, service first" business philosophy as a guide, continuous innovation, and have achieved remarkable results. In practice has accumulated a mature management mode and transportation experience, and gradually formed a set of standard, reasonable, efficient work flow.
The company is the Ningbo maritime bureau filing and packing unit credit rating class a enterprise,, all staff received the customs, maritime, commodity inspection and other related institutions of professional training, has a large dangerous goods container transport in Ningbo port of Beilun, to provide professional warehousing services. With HORIZON LINES, MAERSK, NAMSUNG, MATSON, COSCOSAF, HYUNDAI, YML, WANHAI, MCC, KMTC, OOCL and other major shipping companies have a wide cooperation good.
From management to service to achieve peer class, dedicated to the general customer design cargo logistics most economical, fast, most scientific solutions, provide excellent price, international logistics service security, environmental protection.